About Us

ABOUT US:

Yooman is about the story of a young girl how she makes her dream comes true. In 2007, a young country girl named Chen Shi Juan, Cara, who was admitted to the East China University of Technology, one of the best university in Shanghai and in there she completed her 4-year bachelor degree in International Economics & Trade Studies. After graduation in 2011, she started her first job as business development at a factory that produced Children Electric Ride on Car in Pinghu City, Zhejiang Province. Even though she is a fresh graduate, she was able to grow the business for the company 30% every year. In 2016, she decided to try her wings & started her business in her home office. In just a year, she managed to expand her business to seven countries (America,Poland,Bulgaria,India,Thailand,Saudi Arabia and Pakistan), together, she sold out nearly 40,000 Children Electric Ride On Cars, 15,000 Children's Tricycle, 23,000 Rocking Horse and 5,890 Wooden Bed. In 2017, Cara decided to expand her business and along with two partners in the toy industry, established Jiaxing Yooman Toys Co., Ltd.
VALUES:

We believe in doing ordinary things in extraordinary ways that inspire trust and confidence in our company. All our interactions are centered on things we can be proud of today, tomorrow and many years to come. Our ethos are driven by the following values.
• Quality: Our biggest goal is to add value to our clients by delivering exceptional products that exceed their expectations.
• Honesty and Integrity: We believe that successful relationships are built on integrity and the biggest turnoff in any relationship (business or otherwise) is the feeling that you're being lied to. Hence, we believe honesty and integrity are essential for a healthy business relationship.
• Inclusion and Diversity: We are an inclusive company that do not believe in stereotypes and we are willing to work with diverse people from all around the world. We believe that diverse thoughts make a world of difference in projecting unique visions.
• Innovation: We always strive to deliver innovative products that meet the specifications of our customers without compromising on quality.
• Responsibility: We believe in making a difference, giving back to the society and transforming the world while continuously improving and ensuring personal responsibility in all our relationships.

We have built lasting relationships with our suppliers who have grown with us for the past 3 years. Our suppliers possess more than 10 years of laudable industry experience.
We have a conducive and comfortable sample room where you can check our product history and at the same time have a great time with our unique products.
Our parts and finished goods warehouses are maintained to the highest standards of cleanliness and orderliness to protect all materials and products from damaging in the stock process.
In July 19th 2019, Jiaxing Yooman Import and Export Co., Ltd officially Joined Yizheng Jianlin Arts Co., Ltd. Henceforth , Yooman is the source of Baby Rocking Horse, Rocking Chair and Plush Toys.

We adequately carry out tests like physical property test, chemical property test, safety property test and life test for certain important part in our lab, just to ensure we deliver the best products.
We also have semi-automatic assembly lines which can prevent scratch from the surfaces of car bodies due to the extra movement in assembly process.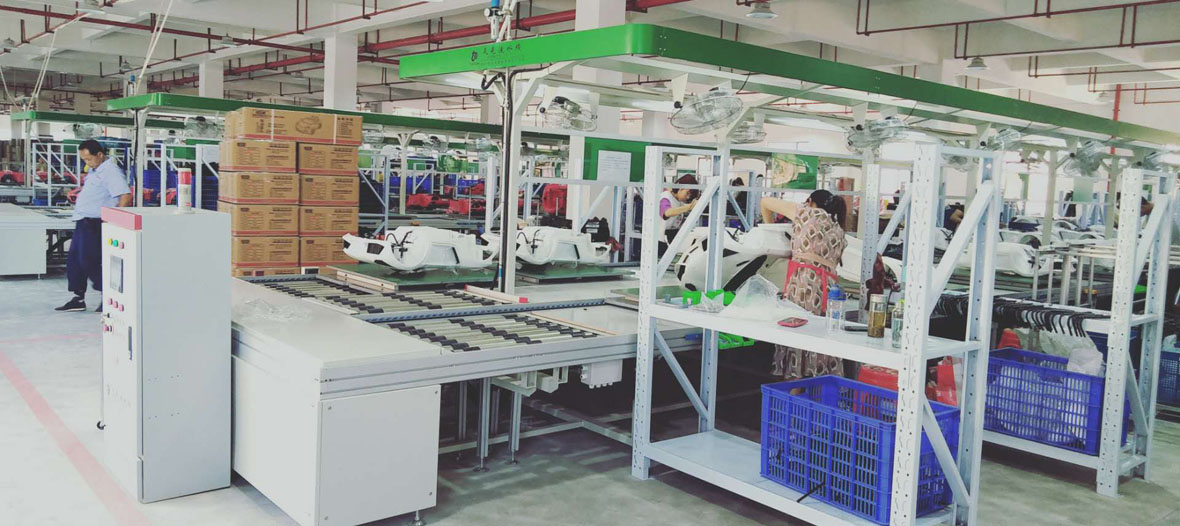 VISION:

We aim to build a long lasting relationship with our customers, partners, staff and prospective customers by offering a warming welcoming environment and nurturing a culture of excellence that we can always be proud of.
We strive to exceeding our clients' expectations by providing cost-effective solutions to develop, manufacture and deliver quality Ride On Toys products that meet your desired objectives and timing. We are committed to becoming your trusted partner in China while striving to always deliver quality services that bring full visibility to your projects as your operation team in China.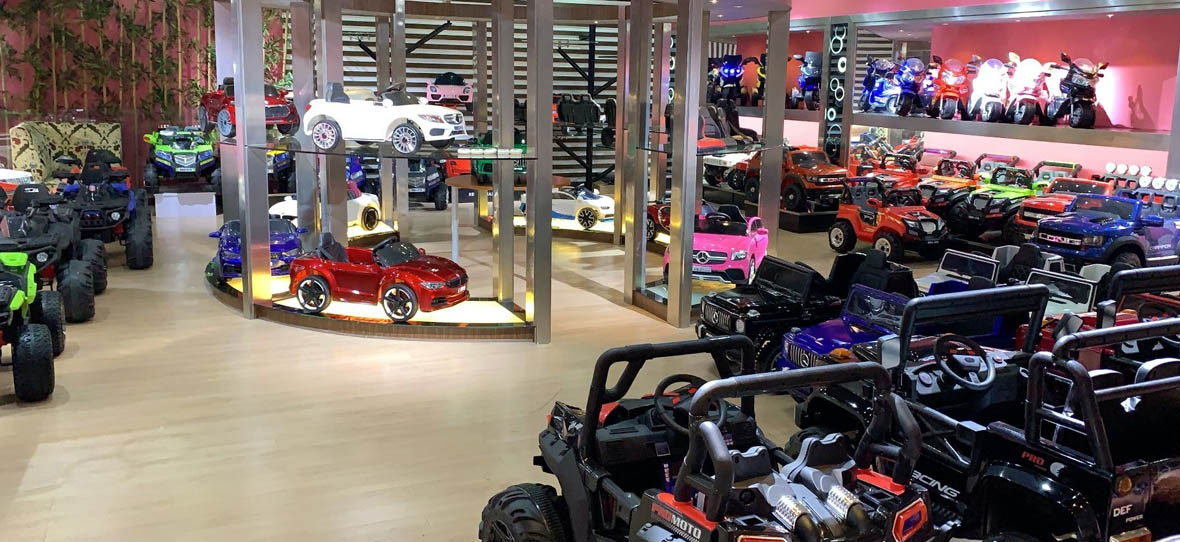 At YOOMAN, we commit to serve as the bridge and consultant between the production & the customers by offering the best customer service & consultation to our customers around the world. We are not just concerned about making a sale, but more about how our customers feel. We are a team of seven members with an average of over 6 years of quality working experience. We are here to offer exceptional products and services that suit the needs and expectations of every customer we served.YOOMAN has developed a pioneered product management system that currently has a database of more than 1238 Children Electric Ride On Car, 356 Children's Tricycle, 231 Rocking Horse,153 Wooden Bed and 139 Children's Slide, and the data will increase by 3% every month. With our pioneer system, we are able to produce detailed quotations covering 35 hot-selling products with illustrations for customers within 5 minutes. The illustrated quotation sheet will help customers understand the products easily and save time for quotation comparison. In April 2019, YOOMAN TOYS was officially renamed JIAXING YOOMAN IMPORT AND EXPORT CO., LTD., and YOOMAN team will only to provide in-depth industry research and continuous innovation to provide customers with more professional, efficient and traceable services.